Regular price
$24.25 USD
Sale price
$18.00 USD
Unit price
per
Sale
Sold out
Practice Korean Alphabet Writing Notebook
LEARN KOREAN LANGUAGE
Our Korean Alphabet Writing Notebook is the perfect tool to kickstart your Korean language learning journey. Our method is centered around repetition, making it easier to grasp the language. In addition, our notebook features our unique and rare font that's colorful and beautiful, 100% designed and handmade from scratch.

To make the most out of our notebook, we challenge you to write one full sheet every day for over a month. After that, try writing without the guides on a plain grid notepad. Start with the basics, and learn little by little. We believe in you!

Our method allows you to learn how to read and write Korean in the most fun and cute way possible. However, we understand that learning takes time and patience, and our notebook is here to guide and help you on your journey.
At Omoni, we believe in you and encourage you to be persistent in your learning. With our Korean Alphabet Writing Notebook, you're one step closer to achieving your language learning goals.
''Omoni believes in you. Be persistent!''
Are you ready for Edition 2?
   If you know the Basic Alphabet (Edition 1), this edition will help you to advance the next step to practice the combination of 11 double/compound vowels plus the 10 basic consonants.
EDITION 2
(4x) 11 Compound Vowels & 11 Double Vowels
Total 56 Pages
Size around A5 ~

5-7/

8 x 8

-1/4''

Cover Paper 80lbs
Colors  Pink, Yellow, Blue, Green
Grid 0.25mm
View full details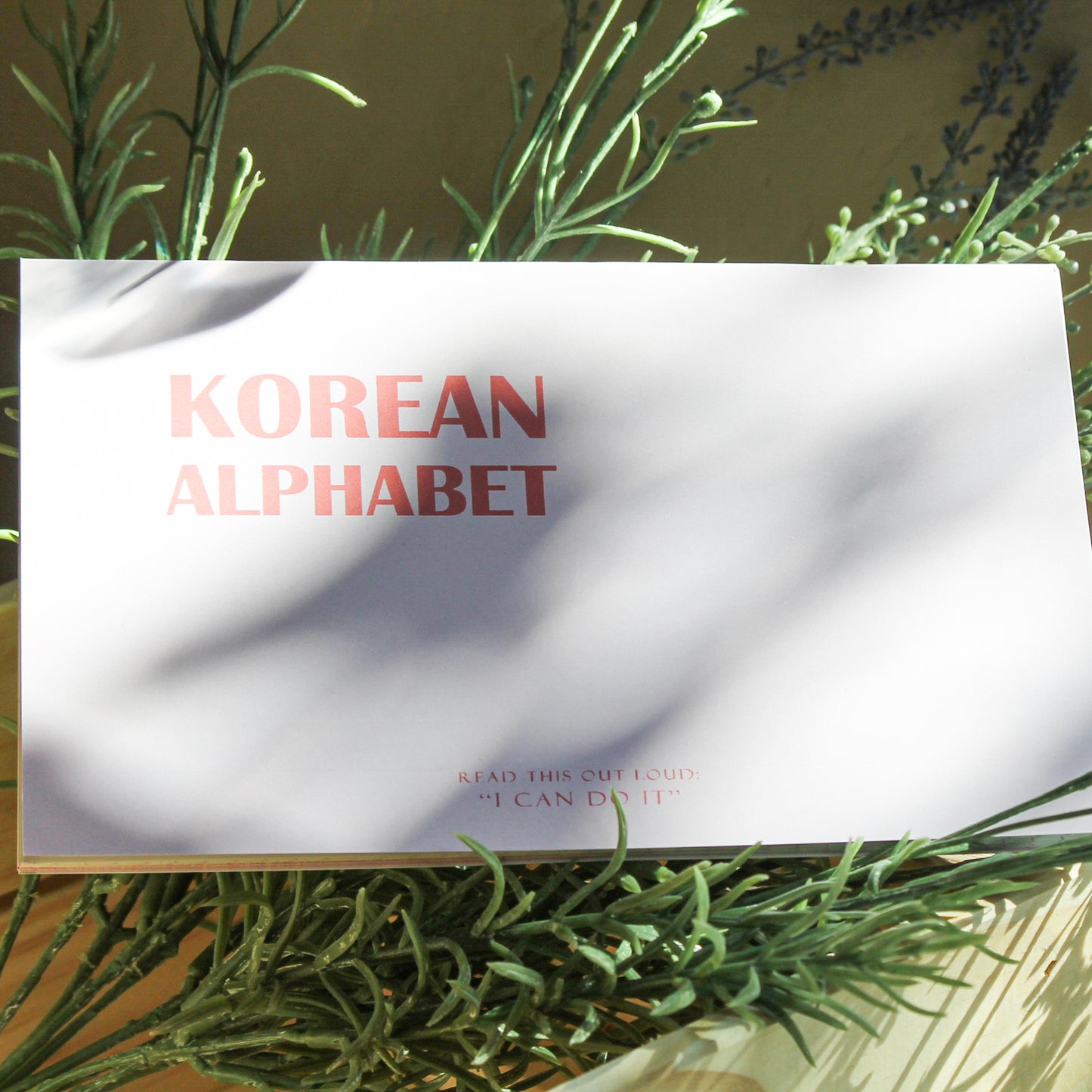 Free Free Shipping +$100

It is 2023, and we all deserve Free Shipping on all orders over $100. More simple than a relationship! Visit our Shipping Policy for more information.

30-Day Refund Guarantee

If you're unhappy with your order, which will not make us happy, either... Send it back within 30 days for a refund. Visit our Refund Policy for more information

Bring it back, no strings attached!

No hustle for our online shoppers! Show your hands up, and we will take your hand and guide you through the process. Visit our Return Policy for more information