Regular price
$22.20 USD
Sale price
$22.20 USD
Unit price
per
Sale
Sold out
Practice Korean Words with Jamie
LEARN THE KOREAN LANGUAGE BY WRITING ONE PAGE A DAY!
The project between Jamie (@verbosepark) is a collaboration. TikTok creator and language learner Jamie loves to share study resources, tips, and easy methods to learn Korean.
OMONI got inspired by a lovely couple with a mixed ethnicity background. Jamie crafted her daily words for our Valentine's Edition. The words in this notebook can be applied in your daily routine by a couple/friends/best friends/family.
The basic of the basics where you can use every day, week, or month, but in Korean.
A limited quantity is available!
What is Omoni Designs Notebook Method?
OMONI elaborated notebooks with intention, with colorful grids and repetition grids to practice. The foundation of this notebook has a repetition method. So use our notepad to practice & learn Korean in the most fun and cute way with our colorful and beautiful 100% designed and handmade font.
The challenge is to write one full sheet every day for over a month. Afterward, we recommend registering without the guides on a plain grid notepad (available online). So start with the basics, and learn little by little. We believe you!
Learn how to read & write.  
This method is not a 100% guarantee that you will learn within a month. Learning takes patience and time. Omoni brand is here to help you and guide you with our design to make your Korean Learning journey as easy and smooth as possible.
 Omoni believes in you. Be persistent!
EDITION 1
50 words & phrases

Size around A5 ~5-7/8 x 8-1/4''

Cover Paper 80lbs

Page Colors: Pink, Yellow, Blue, and Green

Grid 0.25m
View full details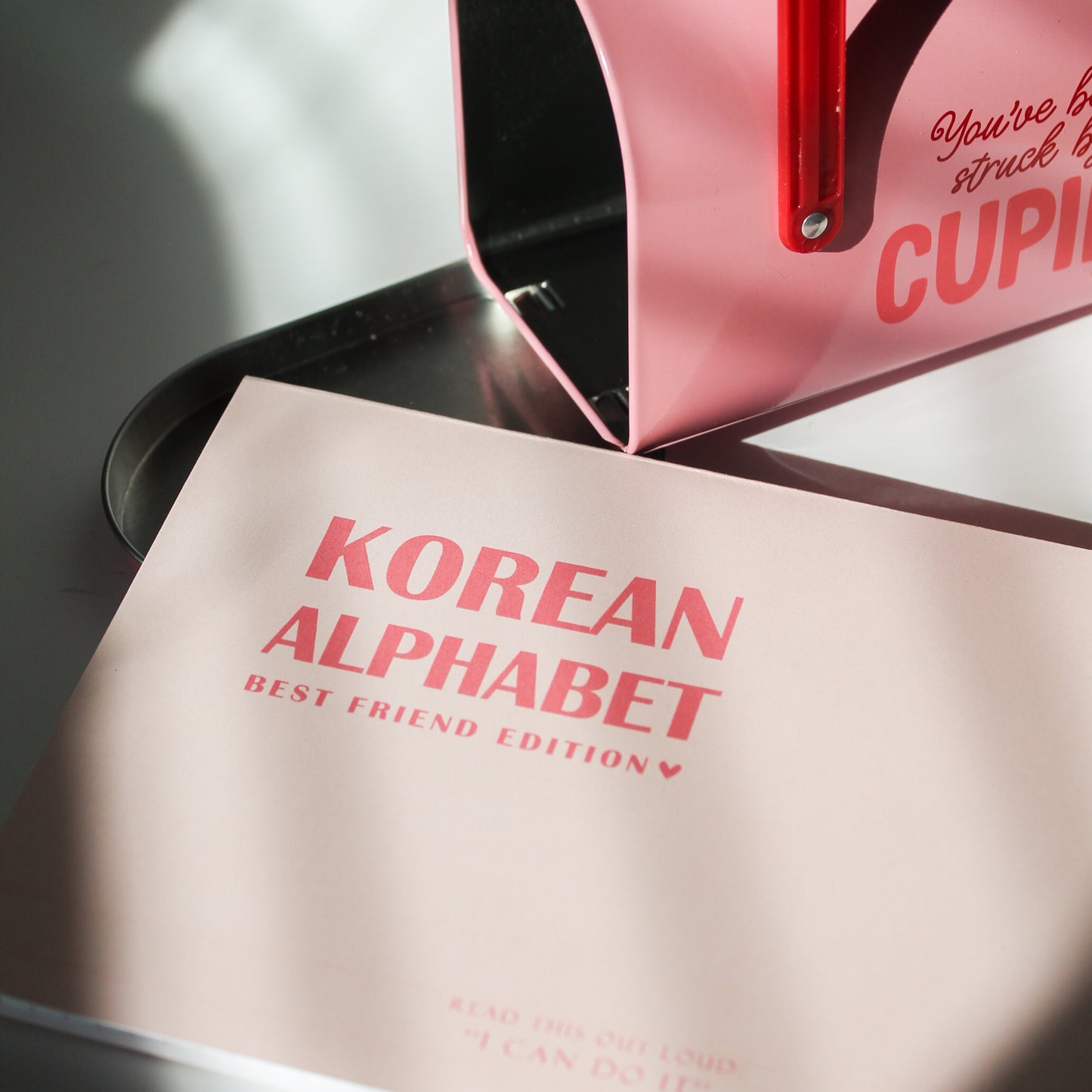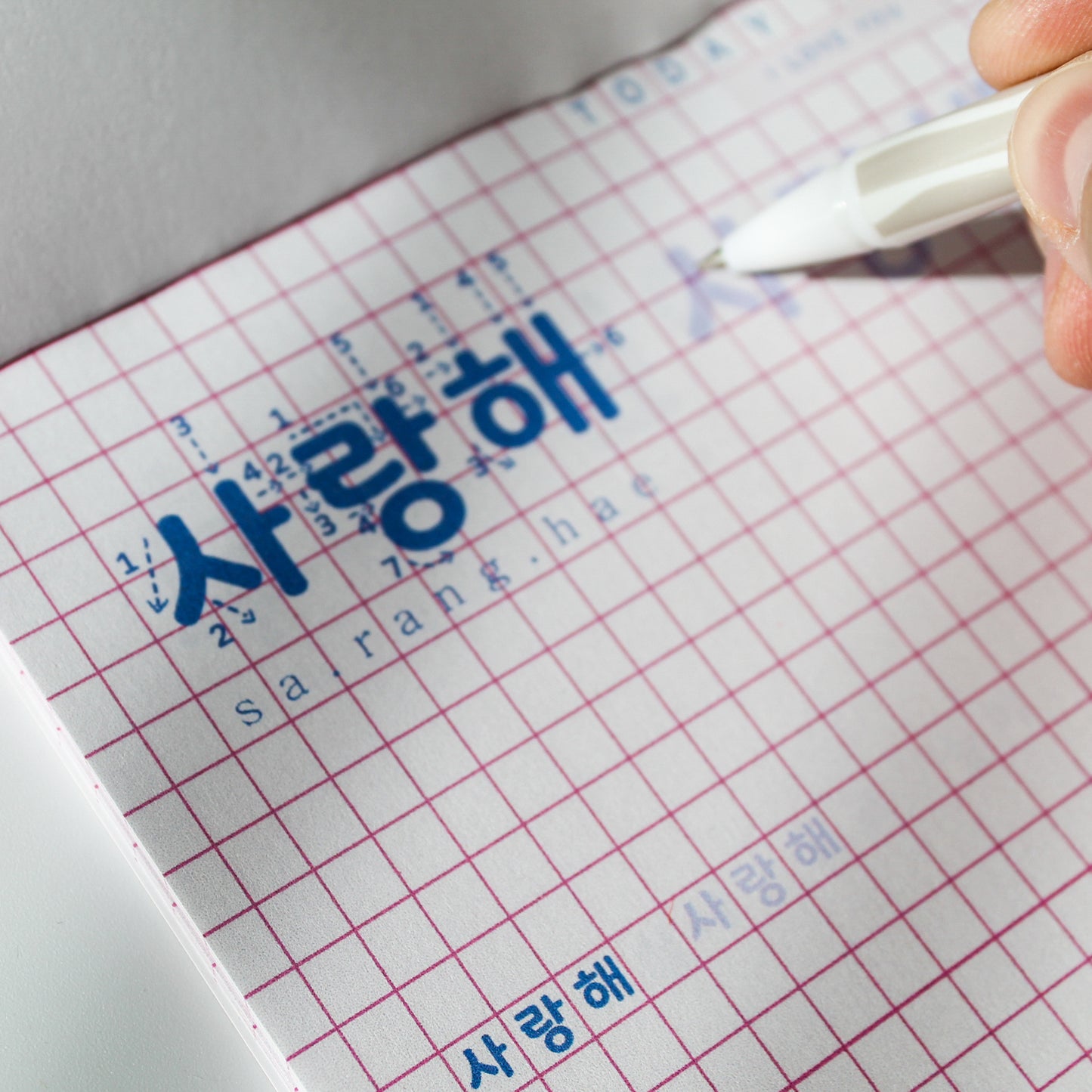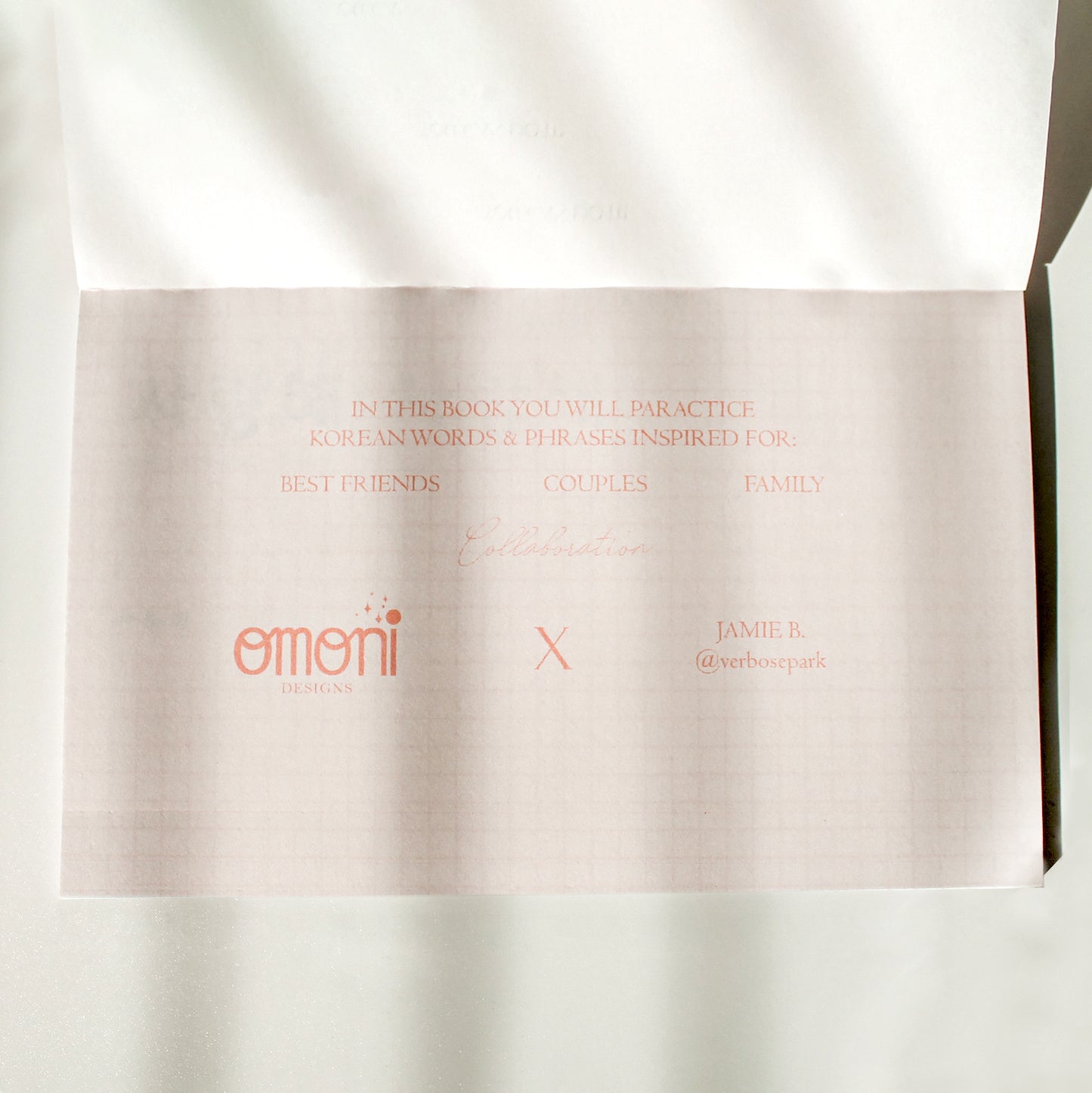 Free Free Shipping +$100

It is 2023, and we all deserve Free Shipping on all orders over $100. More simple than a relationship! Visit our Shipping Policy for more information.

30-Day Refund Guarantee

If you're unhappy with your order, which will not make us happy, either... Send it back within 30 days for a refund. Visit our Refund Policy for more information

Bring it back, no strings attached!

No hustle for our online shoppers! Show your hands up, and we will take your hand and guide you through the process. Visit our Return Policy for more information