Regular price
$132.00 USD
Regular price
$164.00 USD
Sale price
$132.00 USD
Unit price
per
Sale
Sold out
Restocking this goodie bundle since 2021
LOW STOCK (Updated on April 29th 2023)
Introducing our ultimate bundle designed specifically for beginners who are starting to learn a new language! This bundle includes all the essentials needed to organize and track progress while learning, all conveniently to carry-on around or to leave at your desk that you always remember to study.
Why to choose this bundle?
The Japanese Reusable Board in this bundle is a fantastic tool for beginners learning the language. The board has a wooden holder, pen, and dry eraser, making it easy to practice writing the Japanese alphabet and words without wasting paper. In addition, the Carry On Case included makes it easy to take the board wherever you go to study.
The bundle also includes one A5-size notebooks perfect for practicing writing. OMONI carefully designed these notebooks for learning the Japanese Hiragana, Katakana and Kanji, which is essential for beginners. The notebook Hiragana and Katakana includes exercises to help learners practice writing the basic alphabet.
The Japanese Seamless Keyboard Sticker included in the bundle is perfect for those new to the language and to practice the Japanese keyboard layout. It makes it easy to locate Japanese characters on the keyboard and type more efficiently.
The Random Tote Bag is a valuable item to carry around all the items in the bundle, making it easy to study on the go.
Lastly, the bundle comes with a NEW FREEBIE, anything from adding stickers to a small Japanese language learning resource. This surprise freebie is a bonus for those who purchase the bundle.
Overall, this bundle is perfect for beginners who want to learn the Japanese language. The items included helping practice writing, taking notes, typing, and studying. The bundle is also cute and fun, making it an enjoyable way to learn a new language.
Package Includes:
(1x) Kanji Reusable Board (only board)
(3x) Kanji Stroke Orders
(1x) Japanese Hiragana Katakana Reusable Board + Wood Holder + Pen + Dry Eraser + Carry On Case
(1x) Japanese Hiragana Katakana Stroke Order
(1x) Hiragana & Katakana Notebook 
(1x) Random Color Japanese Keyboard Sticker
(1x) Hiragana & Katakana Alphabet Designed Tote Bag 
(1x) NEW. SURPRISE FREEBIE
View full details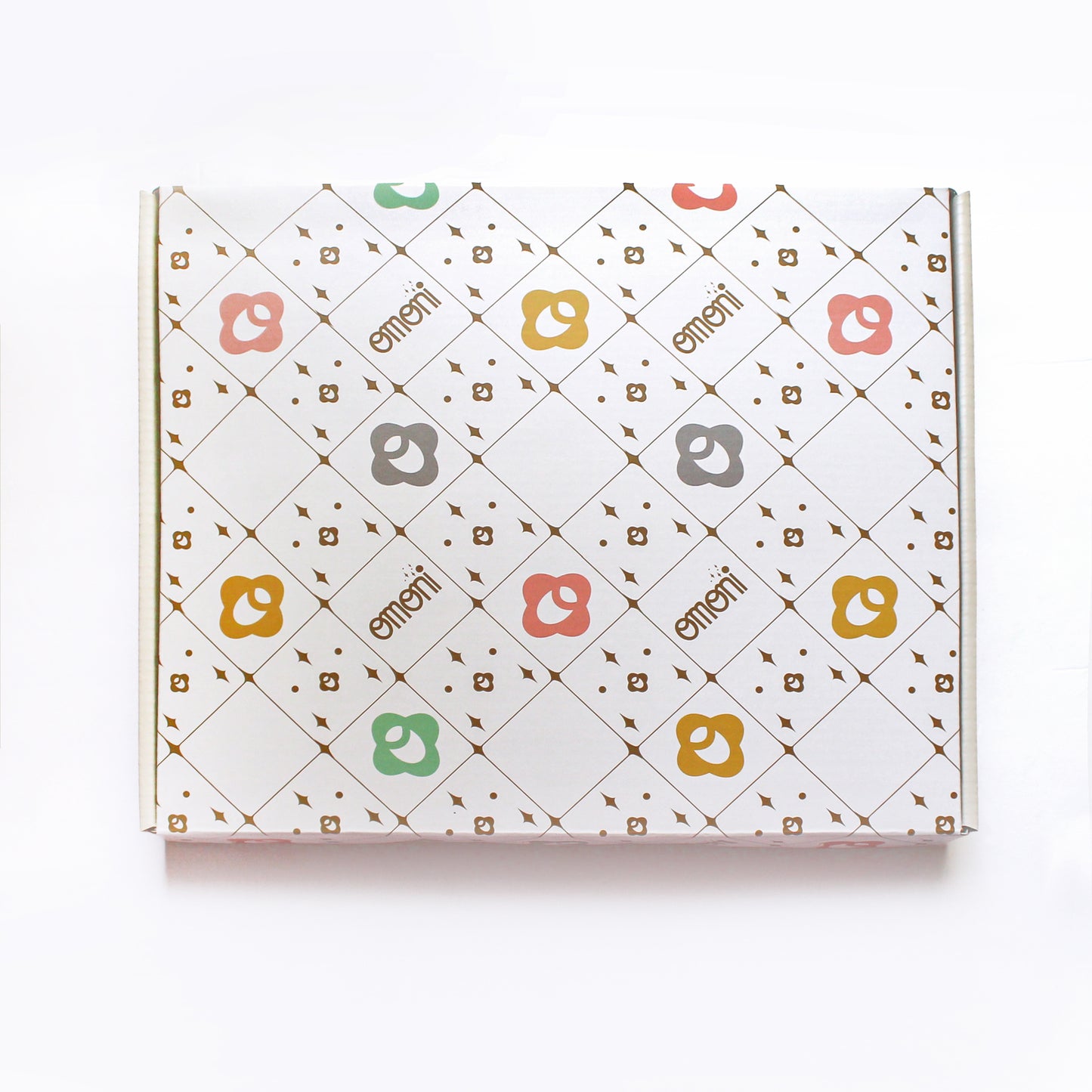 Free Free Shipping +$100

It is 2023, and we all deserve Free Shipping on all orders over $100. More simple than a relationship! Visit our Shipping Policy for more information.

30-Day Refund Guarantee

If you're unhappy with your order, which will not make us happy, either... Send it back within 30 days for a refund. Visit our Refund Policy for more information

Bring it back, no strings attached!

No hustle for our online shoppers! Show your hands up, and we will take your hand and guide you through the process. Visit our Return Policy for more information