Regular price
Sale price
$18.50 USD
Unit price
per
Sale
Sold out
NEW ARRIVAL PRE-ORDER!
 Learn & Get To Know Your Partner
This item will be handmade and the estimated shipping a day after the order is placed
Do you know you partner/friend/family?
This game is a challenge to see how well you know your opponent. But everything is Korean, so you can practice, learn and have fun!
Challenge & Make Your Rules!
1. Place card deck in the center
2. Each round a player get to pick a card and read the question
YES: If you know the answer for the questions asked to you, you win a point
NO: If you don't know how to answer or if you don't know the questions you loose a point. After that you get to hold the card and read your answer about yourself
 3. Claim your winner card (included) 
Be creative and fun with the rules! For example who win the game get to have a BBQ dinner or a dessert at your favorite ice shop.
How does it work?
Play with 1, 1x1 or a group of friends, family, couple.
Get to know about them, but ask the questions in Korean! This game is to remind you about what your partner likes, appreciate or think.
You will find phrases and words with the pronounce and translation of the questions:
QUESTION IN KOREAN
PRONOUNCE
TRANSLATION


Package Includes:
(1x) Card Storage
(1x) 50 Korean cards
(3x) Game Instructions

(1x) Winner Card

(2x) Winner Stickers
View full details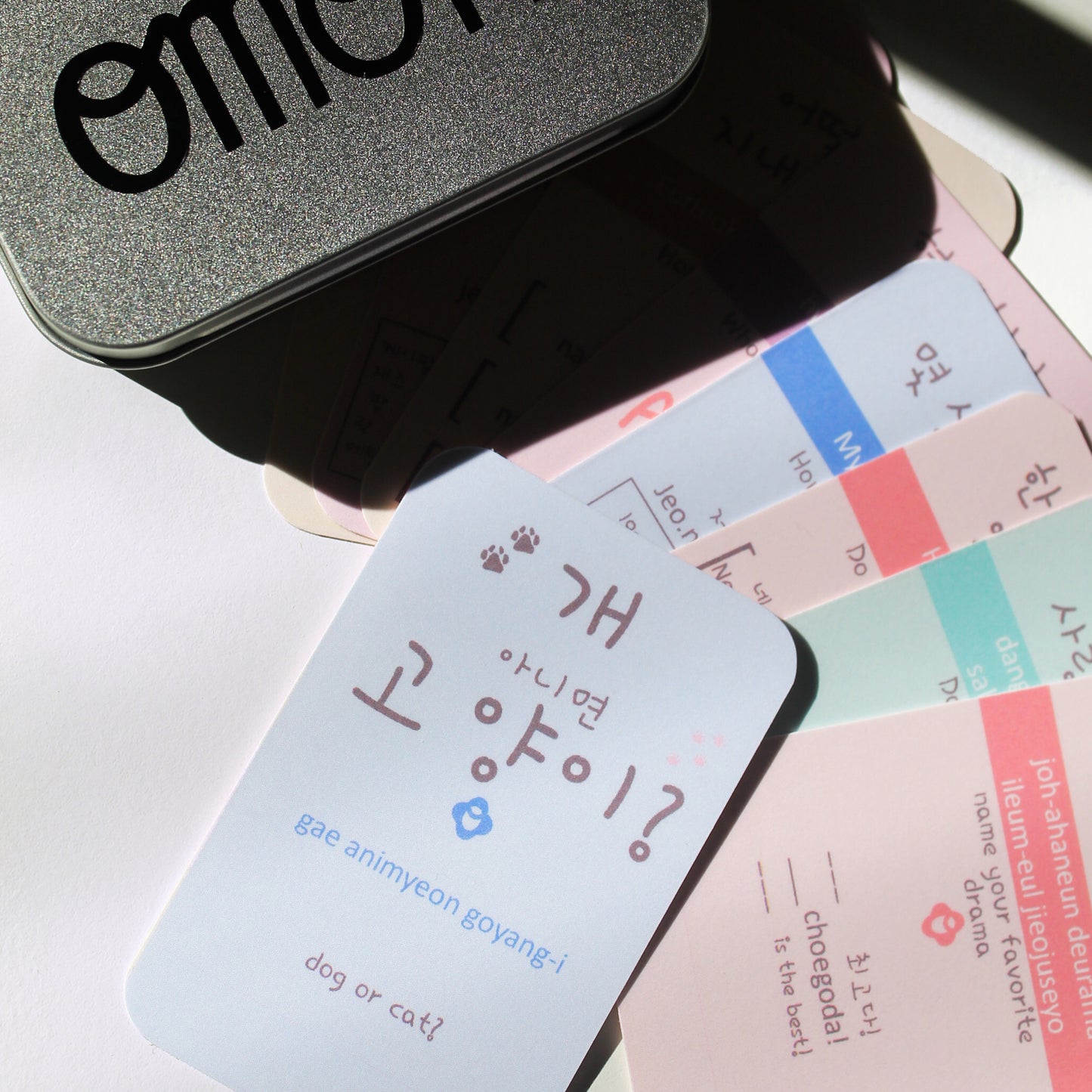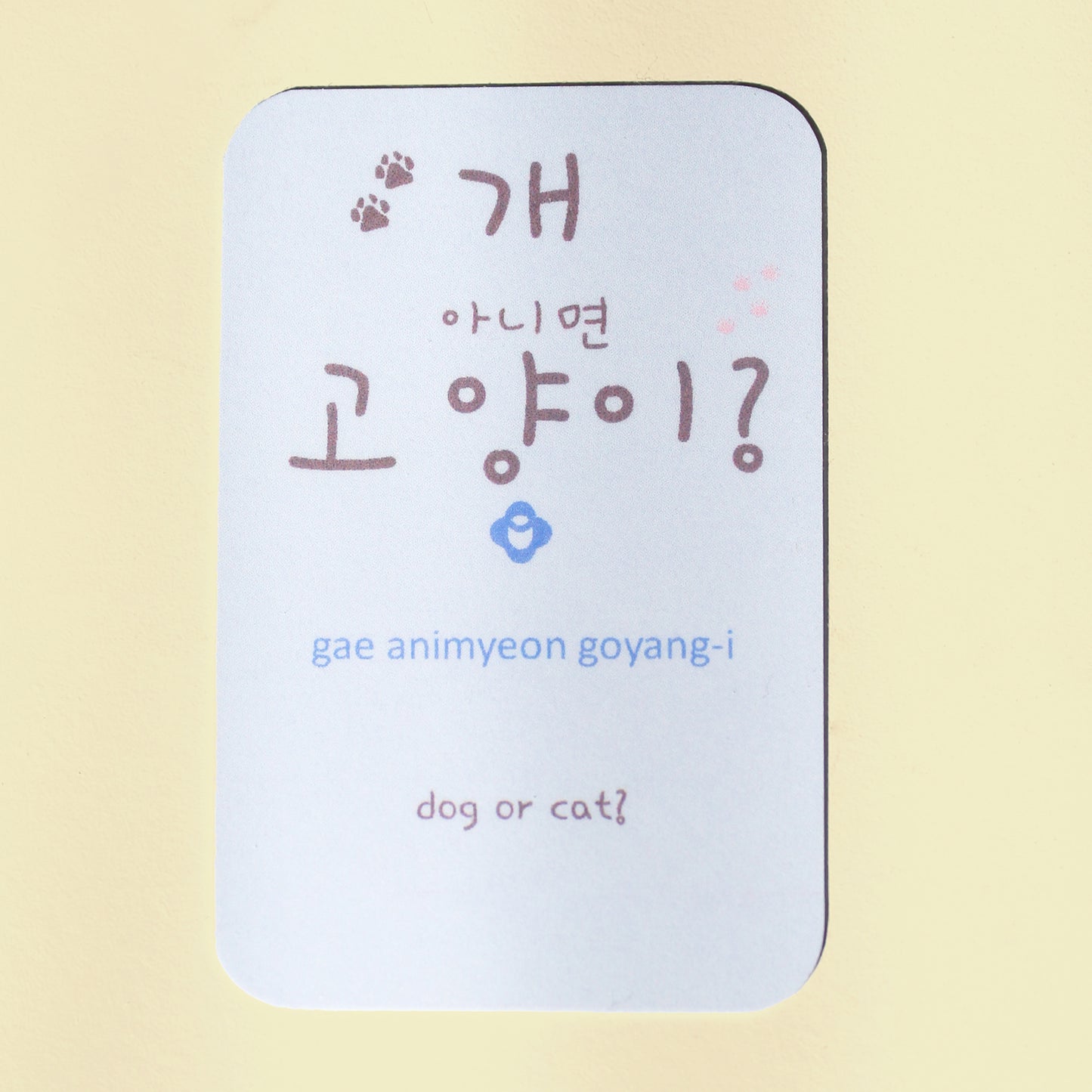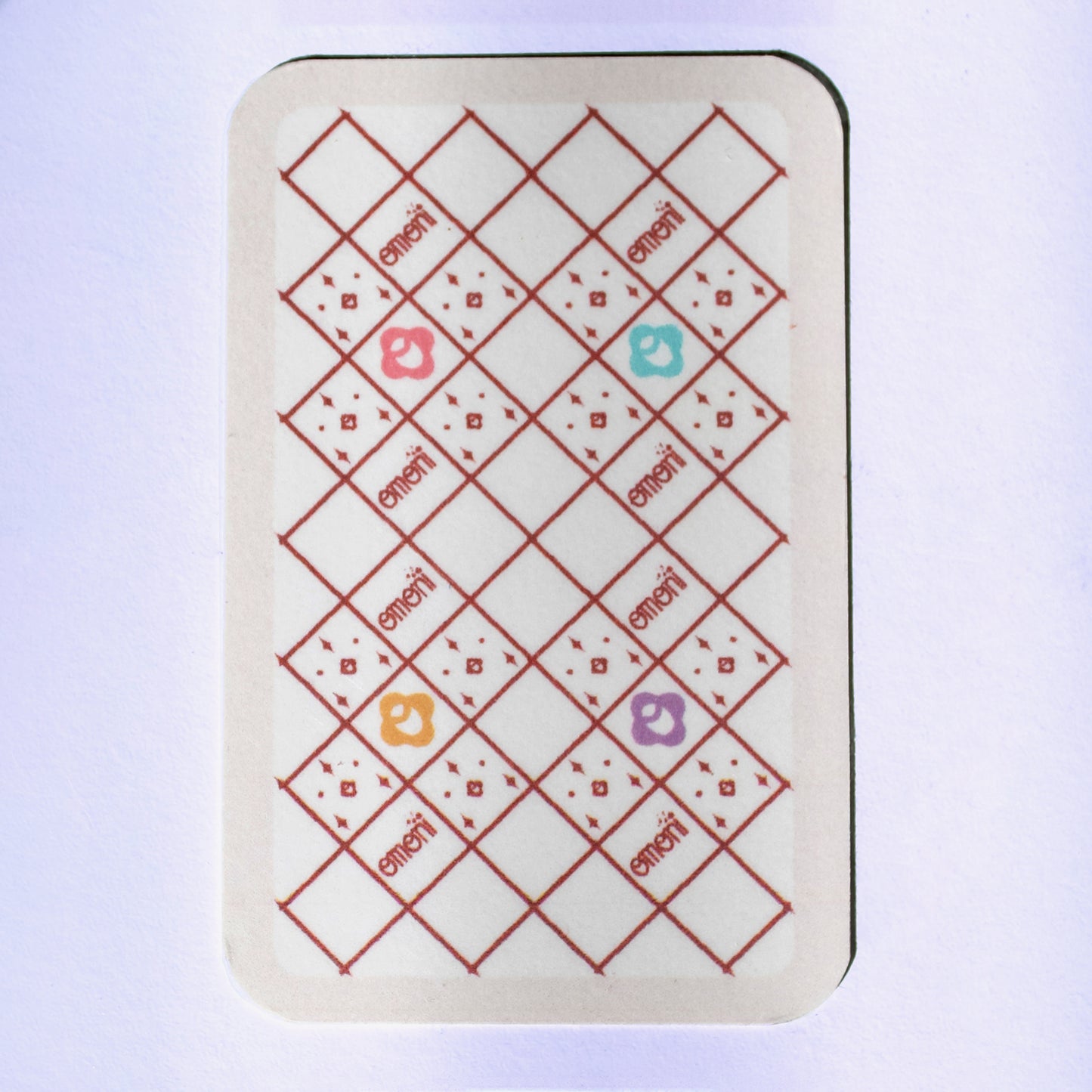 Free Free Shipping +$100

It is 2023, and we all deserve Free Shipping on all orders over $100. More simple than a relationship! Visit our Shipping Policy for more information.

30-Day Refund Guarantee

If you're unhappy with your order, which will not make us happy, either... Send it back within 30 days for a refund. Visit our Refund Policy for more information

Bring it back, no strings attached!

No hustle for our online shoppers! Show your hands up, and we will take your hand and guide you through the process. Visit our Return Policy for more information