Regular price
$12.00 USD
Sale price
$12.00 USD
Unit price
per
Sale
Sold out
Our tote bag is finally here! With our signature designs, this tote will remind you of something special. Special for having cute and cheerful Korean words to your daily routine.
Perfect size to carry our Reusable boards with the Carry-On Travel Case! Get ready to start your day studying Korean.
Handmade with love as usual!
파이팅
[pai.thing]
"파이팅 (Paiting)" is a slang term in Korean that encourages perseverance and resilience, urging the listener to stay strong and push through difficulties. The term originated from the English word "fighting," adapted to Korean pronunciation and has since become a popular expression of support and motivation. While "파이팅" is more commonly used in written Korean, its spoken form "화이팅 (Hwaiting)" is also frequently used in daily conversation.
Feature:
Exquisite signature font crafted by OMONI
Package Includes:
(1x) Tote Bag 
Design:
UV Transfer
Care Instructions:
Vinyl Design
A dryer machine can reduce the size of the tote and design
Turn the tote inside out to iron the tote
View full details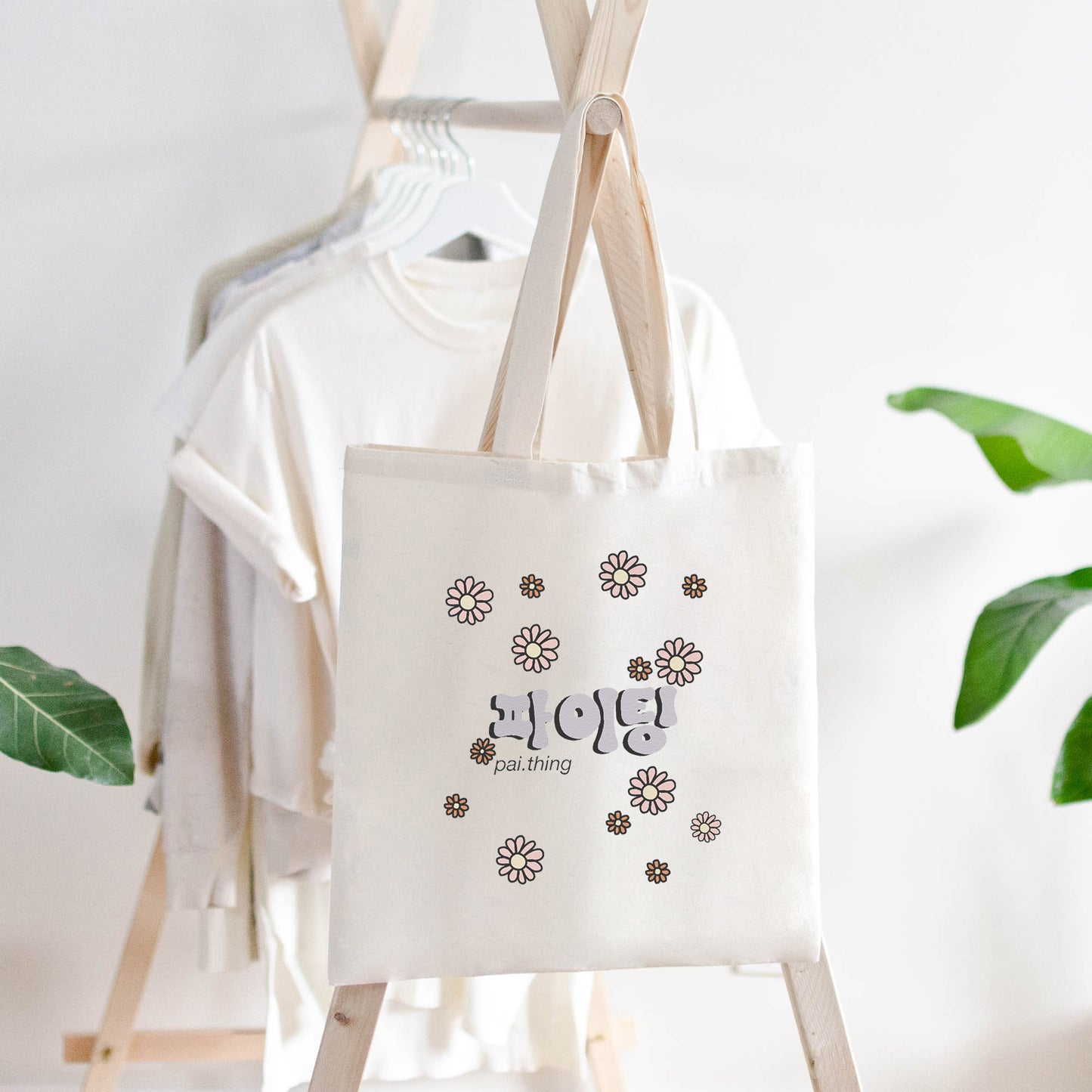 Free Free Shipping +$100

It is 2023, and we all deserve Free Shipping on all orders over $100. More simple than a relationship! Visit our Shipping Policy for more information.

30-Day Refund Guarantee

If you're unhappy with your order, which will not make us happy, either... Send it back within 30 days for a refund. Visit our Refund Policy for more information

Bring it back, no strings attached!

No hustle for our online shoppers! Show your hands up, and we will take your hand and guide you through the process. Visit our Return Policy for more information