Regular price
$14.00 USD
Sale price
$10.00 USD
Unit price
per
Sale
Sold out
The keyboard sticker set is an excellent tool to immerse yourself in Thai and improve your typing proficiency. Its seamless integration and discreet design allows you to concentrate on learning while adding a touch of individuality to your keyboard. The stickers are crafted with our distinctive font and colors, resulting in a visually appealing and functional product. OMONI boasts of creating a versatile and compatible item that elevates the language learning experience. Select from various colors that cater to your unique style and augment your keyboard proficiency!
With our exclusive typography, OMONI has meticulously crafted a Thai keyboard sticker set that provides partial key button coverage for an enhanced typing experience. Its adaptability ensures compatibility with various keyboards, whether circular or square-shaped. This keyboard sticker set adds a touch of sophistication to your device while retaining the original design of your keyboard. Please take advantage of the opportunity to immerse yourself in the beauty of the Thai language with our unique and practical keyboard stickers.
Textured or Curved Keyboards: Not suitable, and they will not have the best product life.
Gamers: if you type with excessive force on your keyboard, you may need a different keyboard to better suit this product.
New White: Appearance is grey due to metallic composition. Once placed on a black or darker keyboard, the white will pop.
International Keyboard: Note if your computer & keyboard is AZERTY or QWERTY for placement. Once placed on the keyboard, you cannot replace it due to the glue.
Polyglots: OMONI is designed not only in Thai but also available in Japanese, Chinese, Korean, and more to come as per our community requests.
Memorize at a fast pace: our sticker set provides an experience for users looking to memorize in a fast pace a new language with their keyboards. Our product is not a permanent solution but a transitory and fun option with an aesthetic and colorful design.
Features:
WATERPROOF
OIL RESISTANT
TEMPORARY USE
3MM GLUE
ROUND & SQUARE KEYS
C  o  l  o  r  f  u  l     D  e  s  i  g  n
Easy recognition of Korean Letters 
Instructions:
Please wipe the keyboard before with a cloth and rubbing alcohol to remove all the dust. 

Once stuck on the surface, You cannot replace it.

Do not scratch the letter.

Apply & press the sticker on the keyboard. Wait for 5-10 seconds before peeling the plastic.

If peeled too soon, or if any left residue/dust is on the keyboard when the decal is applied, the product's life will be shorter.
Letter Size: 
Letter 0.15''
Combined in 1 key 0.27''
Color:
Multicolor
Package Includes:
(1x) Thai Keyboard Sticker
(2x) Instructions
EXTRA TIP:
Buy up to 12 for the cheapest rate 
ESTIMATE PRODUCT LIFE:
To ensure that the stickers have more extended wear, it is essential to properly clean the keyboard before applying them. The application process involves removing any dust, dirt, or debris from the surface of the keys with a soft cloth and a gentle cleaning solution. In addition, the surface must be arid before applying the stickers to ensure they adhere properly.
Additionally, the environment and cleaning care also play an essential role in the longevity of the sticker set. It is important to avoid exposing the keyboard to extreme temperatures, moisture, or direct sunlight, as these factors can cause the stickers to deteriorate faster. Regular keyboard cleaning with a gentle cleaning solution can also help prevent dirt and debris from building up and damaging the stickers over time.
With proper cleaning and care, a high-quality keyboard keycap sticker set can last for many months (estimates from 5-10 months) or even a whole year(s), providing a solution for users looking to memorize their keyboard language learning experience.
View full details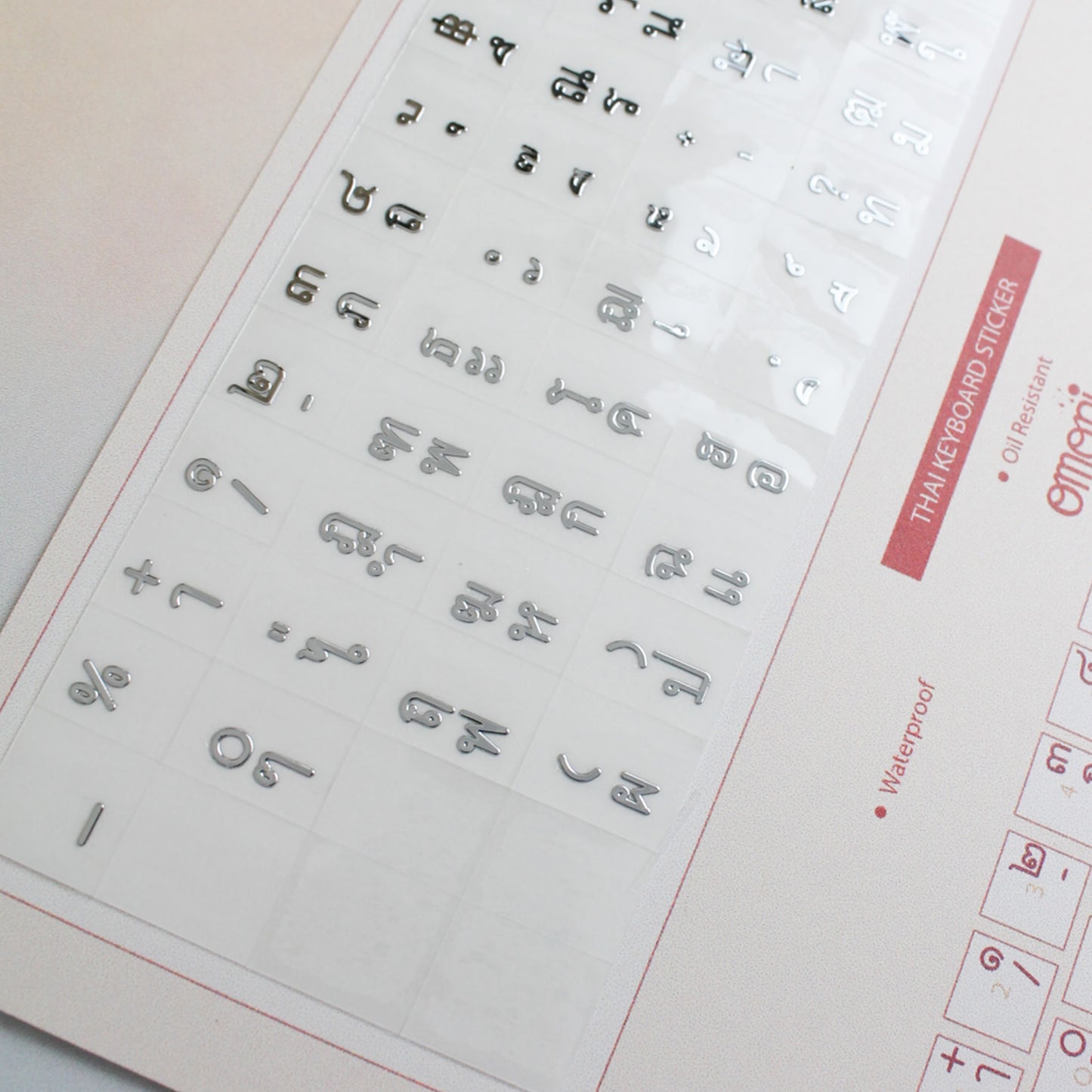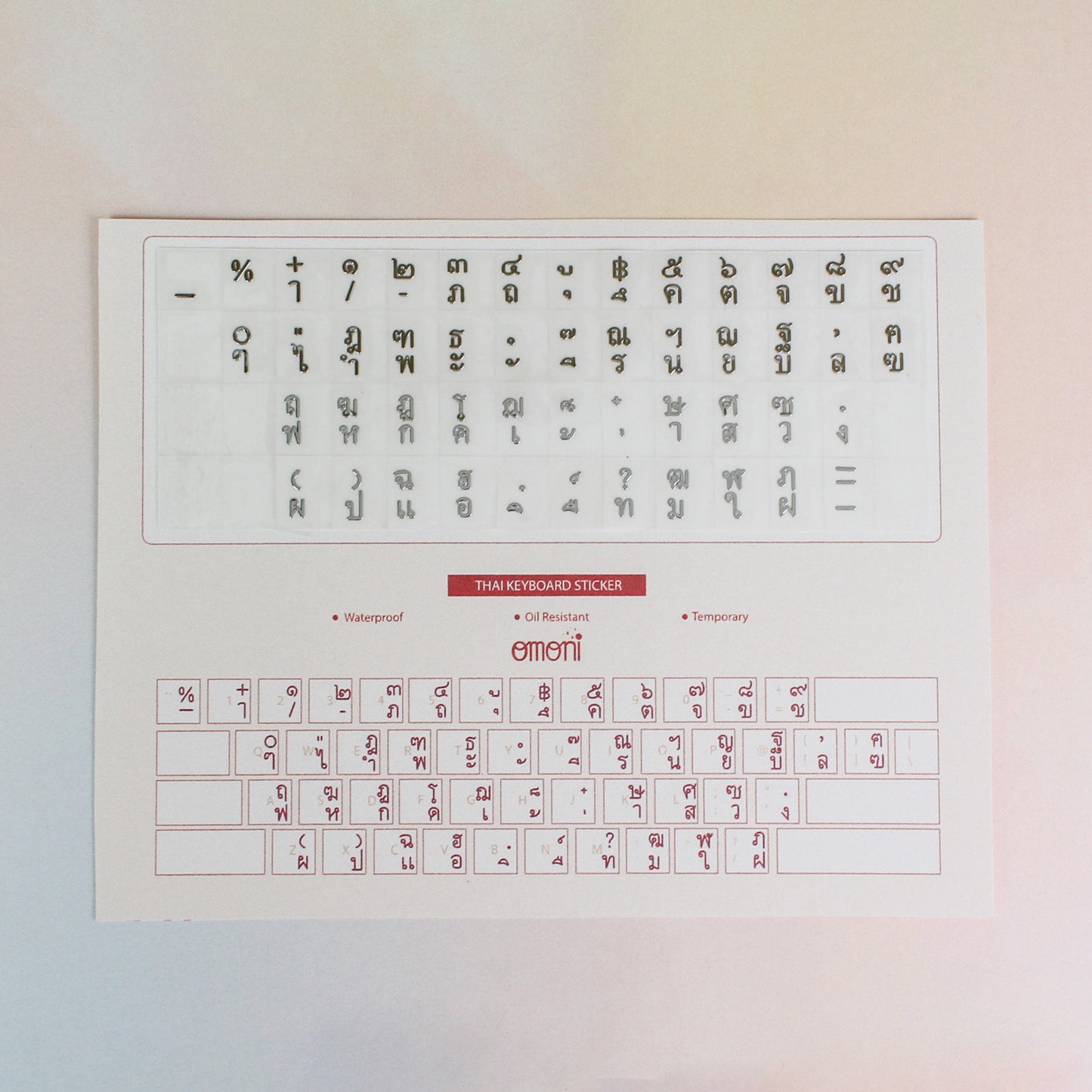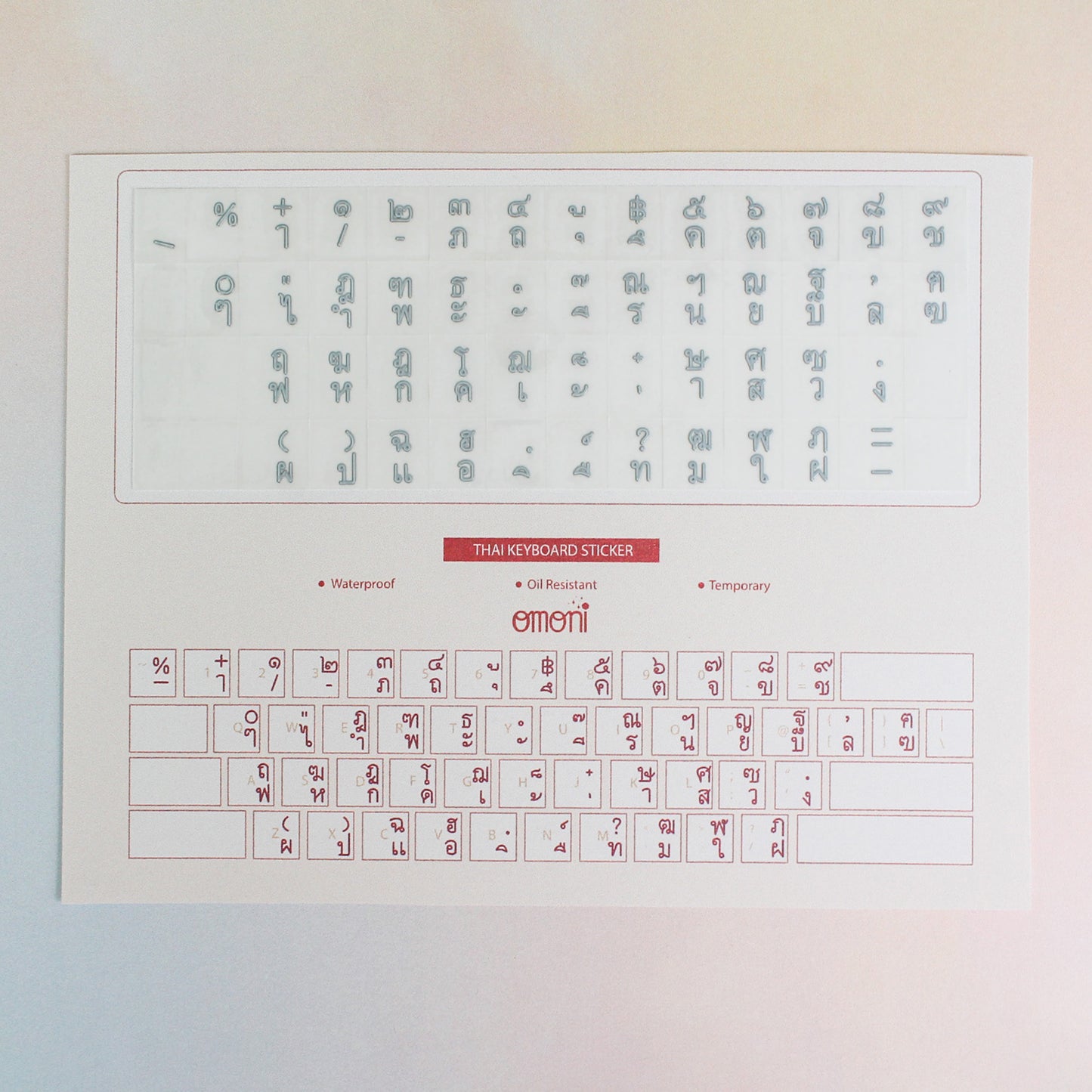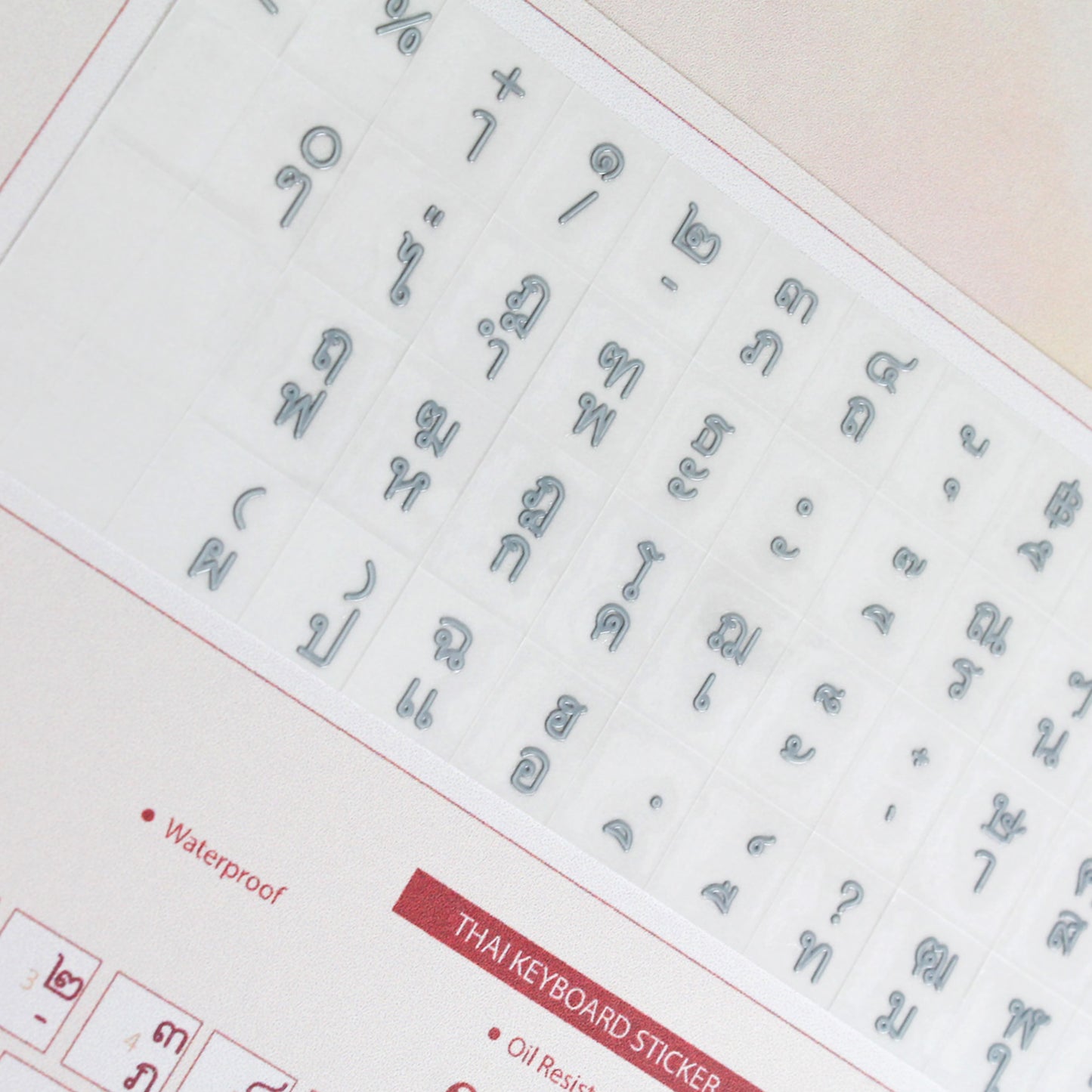 Free Free Shipping +$100

It is 2023, and we all deserve Free Shipping on all orders over $100. More simple than a relationship! Visit our Shipping Policy for more information.

30-Day Refund Guarantee

If you're unhappy with your order, which will not make us happy, either... Send it back within 30 days for a refund. Visit our Refund Policy for more information

Bring it back, no strings attached!

No hustle for our online shoppers! Show your hands up, and we will take your hand and guide you through the process. Visit our Return Policy for more information