Regular price
$34.00 USD
Sale price
$34.00 USD
Unit price
per
Sale
Sold out
This Board is perfect for the whole family, with a low-tack surface allowing easy writing and erasing. No need to worry about buying another book or running out of paper, as this Board is both durable and waterproof, making it perfect for carrying around to school, the library, or even just keeping on your desk. Remember that it could be the ideal holiday gift for any season!

''Use & Reuse forever!''(Omoni)
Why Reusable?
When handmaking a paper book, we realized there might be another option to learn a new language: no paper, ink, or energy to print it all.
Aesthetic products can help you learn and memorize faster! Don't worry about buying another book or running out of paper because you can even carry this reusable board to school, the library, or your desk.
Enjoy your learning journey writing infinite times on our reusable board!
Features:
Carry-On Case: Take it with you wherever you go
Giftable: A great gift for anyone learning Korean
Desk Décor: Looks great on any desk
Reusable: Use it over and over again
Durable: Made to last
Waterproof: Easy to clean

Special-shaped 

Dry Eraser: erase small and large details
Rounded Corner Edges: smooth edges just like your learning journey
Package Includes:

(1x) Reusable Weekly planner
(1x) Carry-On Protector Case
(1x) Chalk White Pen
(1x) Dust Cleaner
(1x) Dry Eraser
Size: 
10'' x 7.5''(inches)
Material:
Acrylic
Please note that colors may vary slightly due to lighting and/or filters. Additionally, all sale prices and/or discounts applied are final and not eligible for returns or refunds. Order now and start your Japanese language learning journey with our Alphabet Reusable Board!
View full details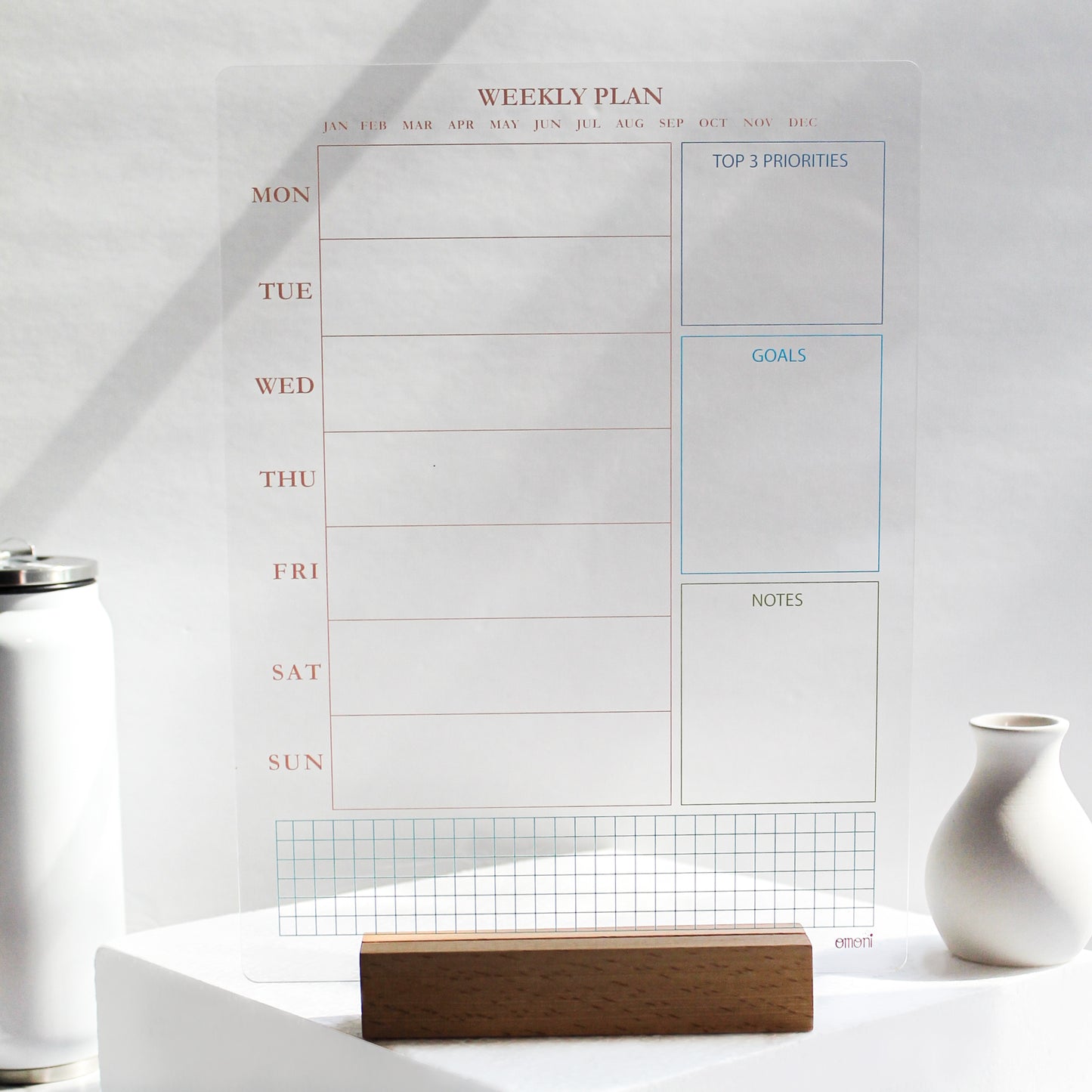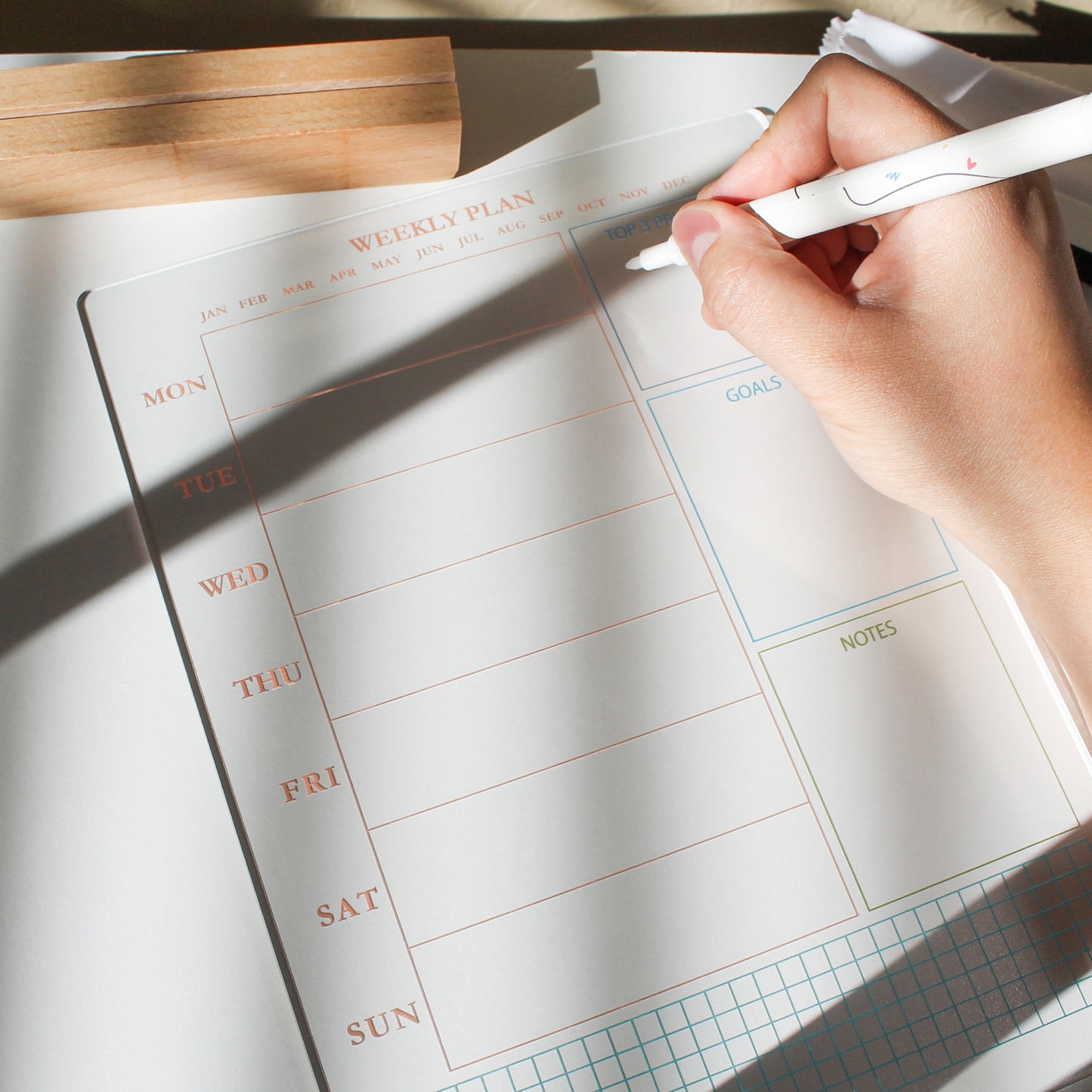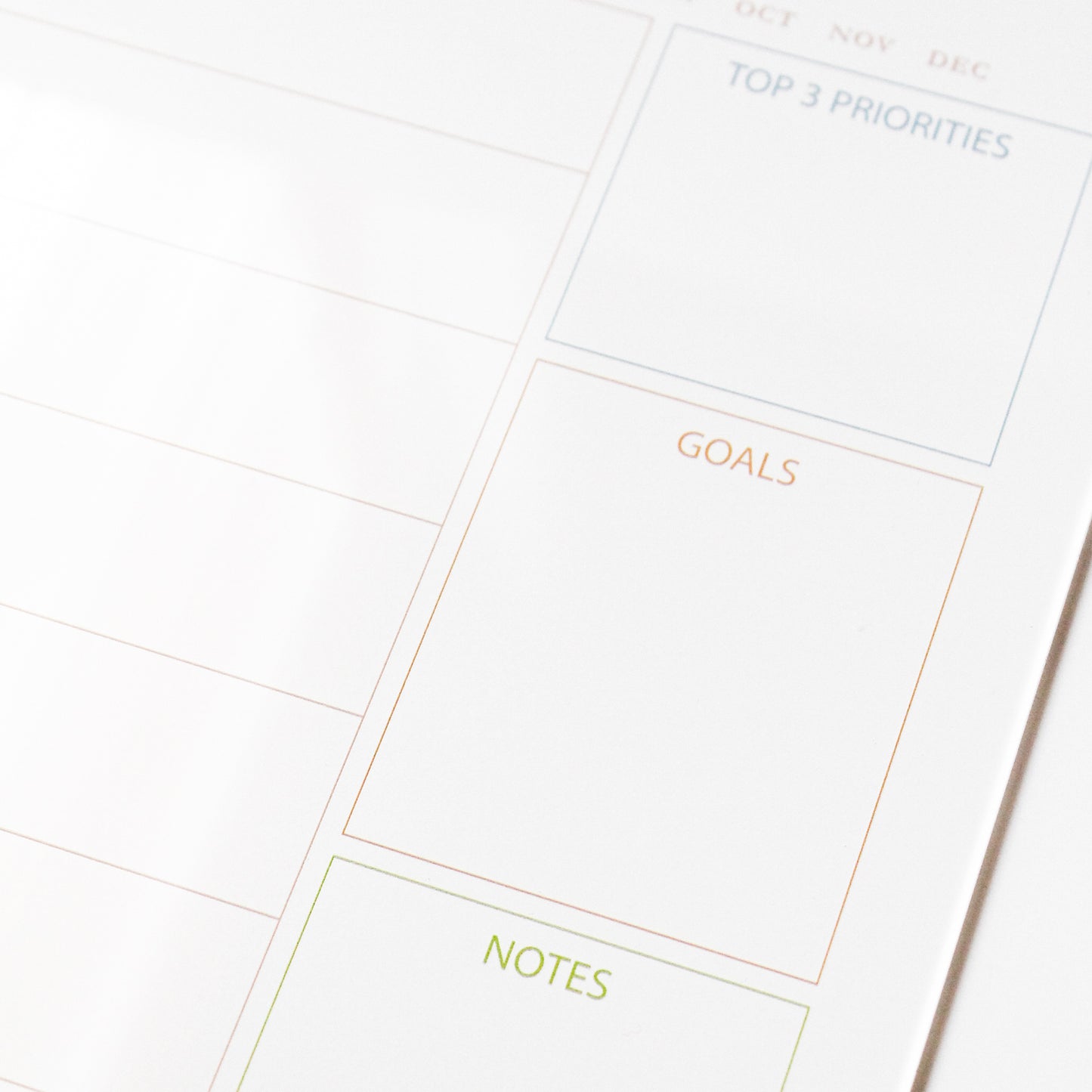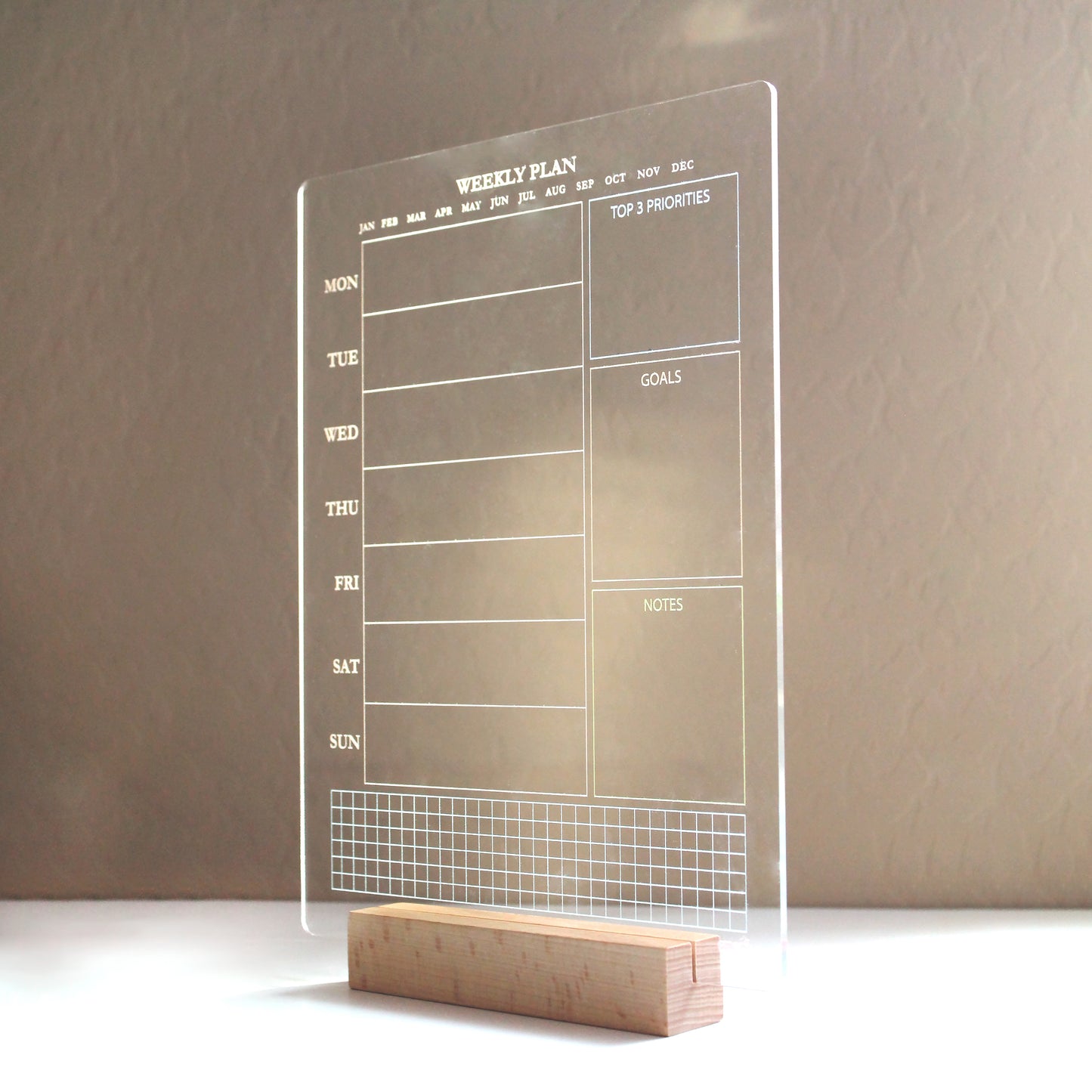 Free Free Shipping +$100

It is 2023, and we all deserve Free Shipping on all orders over $100. More simple than a relationship! Visit our Shipping Policy for more information.

30-Day Refund Guarantee

If you're unhappy with your order, which will not make us happy, either... Send it back within 30 days for a refund. Visit our Refund Policy for more information

Bring it back, no strings attached!

No hustle for our online shoppers! Show your hands up, and we will take your hand and guide you through the process. Visit our Return Policy for more information